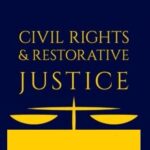 The Civil Rights and Restorative Justice Project
The Civil Rights and Restorative Justice (CRRJ) Project conducts research and supports policy initiatives on anti-civil rights violence in the United States and other miscarriages of justice of that period. The project serves as a resource for scholars, policymakers, and organizers involved in various initiatives seeking justice for crimes of the civil rights era.
Recently, on October 28, 2022, the CRRJ Project launched the Burnham-Nobles Digital Archive, a collection documenting racially motivated violence targeting African Americans in the Jim Crow South. The archive, which is the most comprehensive archive on racial homicides ever collected, is a result of over 15 years of work by Northeastern University School of Law students, along with historical scholars, pro bono attorneys, and students from other universities.
The DSG provides technical infrastructure support for the CRRJ Project.