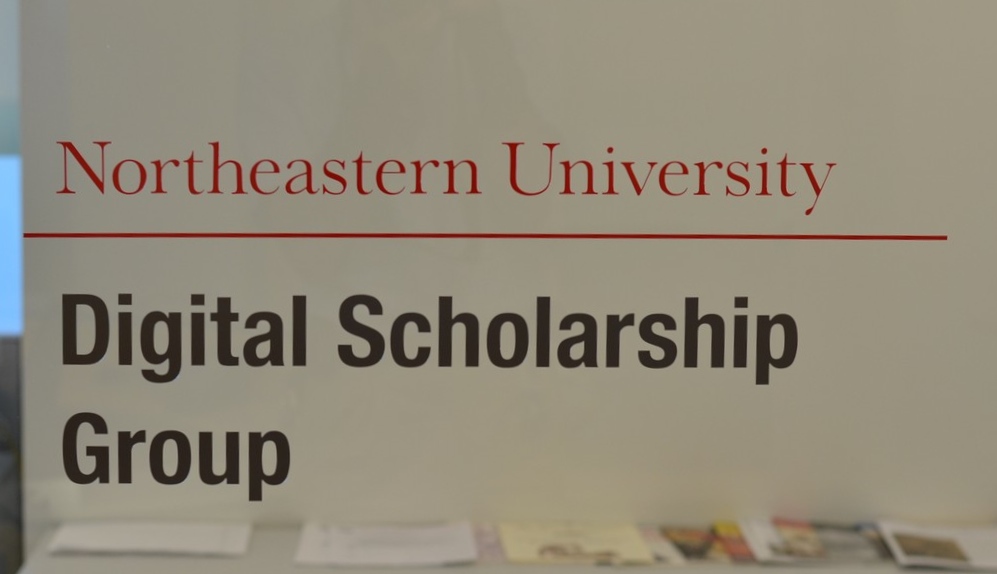 After several months of planning, the Digital Scholarship Group is looking forward to our first full academic year of operation. We've spent the summer preparing ourselves and we are excited to offer a range of services and events to support digital research and scholarship at Northeastern, in the Boston-area community, and beyond.
This fall we will be co-sponsoring Discussions@DSC, a series of informal lunchtime discussions in the Digital Scholarship Commons on a broad set of topics concerning digital tools and methods. Topics for the fall semester include:
Data Visualization with guest presenter Isabel Meirelles (September 24)
Scholarly Communication in the Digital Age (October 29)
The Life Cycle of Digital Learning Objects (December 3)
Starting this fall, we are beginning to offer support for projects that make use of digital scholarly publishing tools including Omeka, Open Journal Systems, and WordPress. We also provide assistance with the planning and development of more complex projects involving collections of primary sources, TEI encoding, mapping, and metadata creation. For many of these tools and systems we have documentation and startup guides, and we will soon be offering training workshops as well. We will continue to expand our range of services during the course of the year. (Read more here about our resources and services.)
Finally, we are looking forward to welcoming some new members to our group—stay tuned for announcements and further job postings!