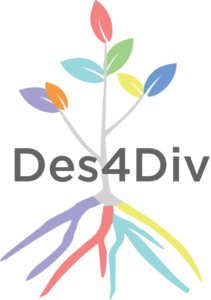 In 2016, the Digital Scholarship Group at Northeastern University Library was awarded an IMLS National Forums grant to support "Design for Diversity": a series of public events to explore education and advocacy for more inclusive information systems. Through this project we developed a prototype teaching and learning toolkit for educators and practitioners in libraries, archives, museums, and other cultural heritage organizations.
Design for Diversity focuses on the ways in which information systems embody and reinforce cultural norms. How can we design systems that account for diverse cultural materials and ways of knowing?
The Design for Diversity initiative will:
bring a greater awareness to our own design and development process
imagine more participatory information and design processes
support a more inclusive and equitable relationship between cultural heritage practitioners and their community partners
This project is made possible in part by the Institute of Museum and Library Services [LG-73-16-0126-16]. The views, findings, conclusions or recommendations expressed here do not necessarily represent those of the Institute of Museum and Library Services.